Een Scootmobiel aanvragen bij de gemeente
Heeft u een scootmobiel nodig? Dan is het zaak om vooraf te beslissen of u deze zelf aanschaft of bij de gemeente aanvraagt. Op grond van de Wet Maatschappelijke Ondersteuning (WMO) wordt door de gemeente ondersteuning thuis aangeboden. Wilt u weten hoe het aanvragen van een scootmobiel bij de gemeente in zijn werk gaat? Lees dan snel verder.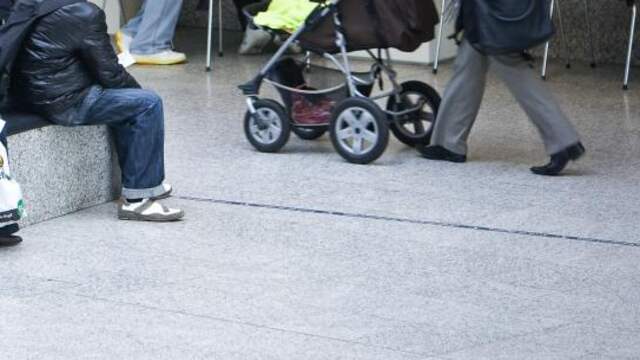 Een scootmobiel op basis van de WMO
De zorg in Nederland is er zoveel mogelijk op gebaseerd om mensen thuis te laten wonen, indien u ondersteuning nodig heeft om dit mogelijk te maken bijvoorbeeld omdat uw mobiliteit afhangt van een scootmobiel dan moet de gemeente op uw verzoek een onderzoek doen naar uw persoonlijke situatie. Een dergelijk onderzoek gebeurt samen met u en u kunt daarbij ook hulp vragen van een cliëntenondersteuner. Dergelijke hulp is gratis, er wordt gekeken wat u nog zelf kan en rekening gehouden met uw voorkeuren. Als uit dit onderzoek blijkt dat U niet voldoende zelfredzaam bent en er geen andere mogelijkheden zijn kan ook een scootmobiel op basis van de WMO behoren tot de maatwerkvoorzieningen die de gemeente kan verstrekken.
De mogelijkheden van de gemeente
Op wat voor manieren kan een gemeente een scootmobiel voor u regelen? Er zijn eigenlijk maar twee mogelijkheden, namelijk via het persoonsgebonden budget of via zorg in natura.
Het persoonsgebonden budget
Als u een persoonsgebonden budget wordt toegekend, kunt u zelf beslissen over uw aankopen. Daartoe kan dus eventueel ook een scootmobiel behoren.
Een persoonsgebonden budget kan u worden toegekend als u langdurige en intensieve zorg nodig heeft. Het budget wordt toetend op basis van een Wlz-indicatie. Daartoe dient een aanvraag te worden ingediend bij het Centrum Indicatiestelling Zorg (CIZ). De belangrijkste voorwaarden voor een aanvraag zijn dat u een aanvraagformulier invult en hierop een plan maakt van welke zorg u gaat inkopen. Normaliter zal de huisarts u hierbij behulpzaam zijn. Vaak is het verplicht om een vertegenwoordiger aan te wijzen. U dient dan ook met deze vertegenwoordiger te overleggen over de scootmobiel.
Zorg in natura
Het kan ook zijn dat het niet het budget is dat u wordt toegekend, maar dat u een scootmobiel krijgt geleverd. Wanneer de gemeente zelf voor de scootmobiel zorgt en u deze niet via het persoonsgebonden budget dient te bekostigen, wordt dat zorg in natura genoemd.
Eigen bijdrage, gebruik de rekenhulp
Indien u een scootmobiel ter beschikking wordt gesteld op basis van de WMO of als zorg in natura is er mogelijk een inkomensafhankelijke eigen bijdrage verschuldigd. Op eigen bijdrage rekenhulp van het CAK kunt u eenvoudig (laten) uitrekenen hoe hoog deze bijdrage zal zijn. Vul de noodzakelijke gegevens juist en volledig in om ervoor te zorgen dat u de juiste uitkomst te zien krijgt.
https://www.hetcak.nl/zelf-regelen/eigen-bijdrage-rekenhulp
Hoe vraag ik een scootmobiel aan?
Bij de meeste gemeenten zult u een WMO-loket aantreffen. Bij dit betreffende loket kunt u dan eenvoudig uw scootmobiel aanvragen. Vergeet niet om van tevoren telefonisch een afspraak te maken. De gemeente onderzoekt dan of u in aanmerking komt voor de beschikbare ondersteuning. Bovendien kan de gemeente u ook duidelijkheid verschaffen op welke manier zij te werk gaat, namelijk via het persoonsgebonden budget of via zorg in natura.